Head of Talent Acquistion & Employer Branding
As a Head of Talent Acquistion based in Madrid, you will lead the team of Talent Acquistion Specialists, ensuring the best candidate experience!
We usually respond within three days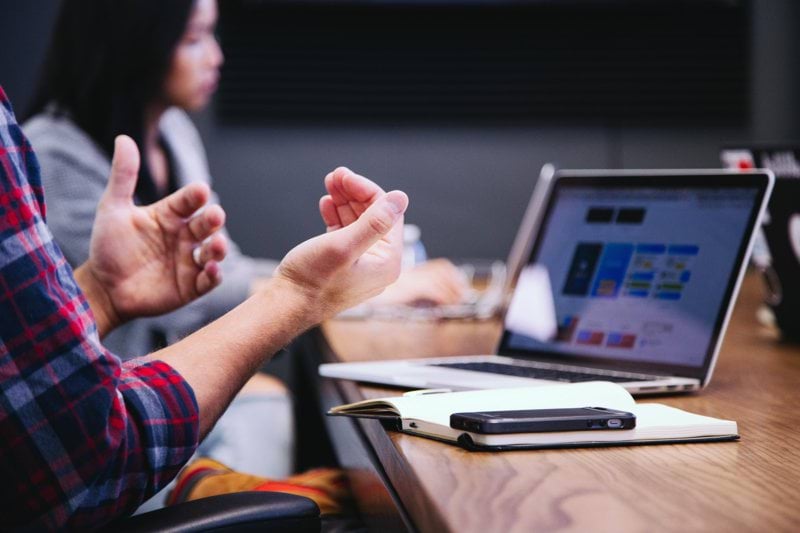 We are ODILO: a fast-growing edtech company with a mission to democratize access to high-quality education and provide educational technology solutions to help our users reach their full potential.
Through our solutions, we provide access to millions of digital content items from the world's best providers and, using educational technology and Artificial Intelligence, enabling any organization to create its own unlimited learning ecosystem.
Currently, more than 4,500 institutions (governments, schools, libraries, universities, companies, and startups) place their trust in Odilo, providing access to their unlimited learning platforms to more than 170 million users in over 50 countries.
Our team is truly international (19+ nationalities) with the best talent across the education, media, content, and technology sectors.
Our mission and vision: empower everyone to become the best version of themselves by allowing any organization to provide unlimited learning in the most frictionless, efficient and valuable way.
As Head of Talent Acquistion (based in Madrid-HQ), you will report to the VP of People & OD. You will lead the team of Talent Acquistion Specialists, ensuring the best candidate experience. In this role, you'll have a unique opportunity to shape our T&A process and best practices, work with senior business leaders and directly contribute to our company's further growth. 
Apply now & join our fantastic People Team!


What you will do at ODILO:
Lead global team of Talent Acquisitions Specialists, drive culture of performance excellence, customer focus, professional growth and continuous improvement.
Build strong talent pipelines and where required engage with talents throughout the entire recruitment process, take care of Executive Recruitment.
Implement and closely monitor key T&A KPIs to improve and successfully manage the overall screening, interviewing & hiring process.
Collaborate, coach and train our Hiring Managers in our T&A processes, increase the efficiency & quality of the recruitment and ensure an engaging and memorable candidate experience.
Understand business requirements and build strong relationship with business stakeholders & hiring managers.
Drive best practices and further develop T&A tools and systems.
Support Employer Branding initiatives, lead various T&A related projects.

The ideal candidate will bring:
You enjoy working with both people & data and have 3+ years of experience in leading an International Talent Acquisition team ideally in a SaaS company / Consultancy.
Proven experience of reaching big TA targets: 80+ candidates selected per year.
You've reached expert level in using LinkedIn, Indeed/Glassdoor, have interest in Employer Branding and are familiar with popular Applicant Tracking Systems.
A can-do & will-do attitude as well as excellent work organization skills.
Excellent communication skills in both Spanish & English and ability to build relationships with stakeholders at all levels.
Self-motivation and hunger for success, never accepting results lower than impressive.

What would make us happy:

Previous background as a HeadHunter working for a Consultancy, leading from middle-management to C-levels positions across the world.
Experience and interest in creating robust recruitment processes from scratch.
Proven experience in a fast-paced and high-growth work environment - speed is our currency as we launch multiple locations.
Why ODILO?
Working at Odilo is about being part of a lifelong learning culture, where everyone has the possibility to take on challenges and participate in the growth of the company.
But we also offer:
A salary commensurate with track record and experience.
Real opportunities for internal professional development.
A fast moving and challenging job within a mission driven company in an international, creative, and ambitious work environment.
Unlimited training for you and your family with Odilofy: our platform with more than 3 million contents in all formats (books, audiobooks, learning experiences, movies, courses...).
Access to our Corporate Benefits (medical insurance, food, childcare, etc.) and well-being program.
Free fruit and drinks in the Offices.
Collaborative work environment and positive culture, international and diverse teams.
…And more! 
Sounds like a mission made for you? Then we need to talk!


Departament

Locations

Madrid

Employment type

Full-time
Our vision for the top talent in Odilo
"Do remarkable work together with great people in an environment that challenges and empowers me to be my best version"

Head of Talent Acquistion & Employer Branding
As a Head of Talent Acquistion based in Madrid, you will lead the team of Talent Acquistion Specialists, ensuring the best candidate experience!
Loading application form
Already working at Odilo?
Let's recruit together and find your next colleague.